Results tagged ' Chicago Cubs '
Hey Cubbies,
How ya doing? We heard you're in the midst of a five-game winning streak! Good for you! It feels good to get a little winning streak going, doesn't it? We're happy for you that you're getting a little taste of some wins, after failing to win more than three games in a row all year. After all, at 15 games back, you're about as much of a threat to us as the Houston Astros frogs are to Chuck Norris.
In the past, the Reds-Cubs rivalry was a big one. I'm a little too young to fully understand the rivalry between the Reds and the Cubs – I think we were competing for the title of worst team in baseball? However, in recent years, the Reds got good and you Cubs stayed pretty much the same. Now, I'd like to think of our two teams as having a very special relationship within the National League Central Division. When we play one another, we win and you lose. Sure, we'll throw you a win every once in a while, but largely, the Reds are going to beat you. After all, you guys are the "Lovable Losers", right? Well, your friends over in Ohio really love it when you lose, so if you could please keep that going, we'd really appreciate it.
After all, if you're not going to win it all, you might as well help another team do so. In the words of Harry Caray, "What does a mama bear on the pill have in common with the World Series? No cubs."
Love,
Rockin' Redlegs

We meet again, you freak.
GO REDS NO CUBS!

The series against the Cardinals is over. The Reds played beautifully and The Cards played like poot. ESPN has officially named the Reds-Cards rivalry the best in baseball, and while we could not agree more, it's time to move on. Over in St. Louis, Hoe Pettini, Chris Crapenter, and Albert Putrolls are hosting their weekly pity party sponsored by Kotex and Bartles and Jaymes. The festivities include crying, calling the media to ask if they could offer their official opinion, and reading Cosmopolitan magazine.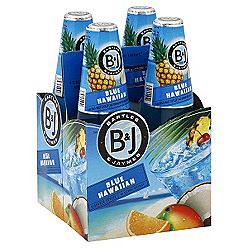 Although it's hard to taste the mango through the tears.
For the Reds and Reds fans, however, it's time to move on. Just like my dad told me when I was still watching Jay Bruce's division clinching homer on MLB.com multiple times a day in March, "we have to start thinking about what's next."
Luckily, what's next is the Chicago Cubs! We're not scared of the Cubs. In fact, we kind of love them because they're such an easy team to beat. And really, how horrifying could an adorable baby bear be?

Pictured: Aramis Ramirez and Alfonso Soriano.
During the last Cubs series in Chicago, we really could have swept them if Coco Cordero wasn't having a bad day on Saturday and considering that day was his first blown save of the season, it's not really anything to be too stressed over. The Cubs are 17-21 to the Reds' first place 23-17.
If there is any cause for concern, it is that Carlos Zambrano will be pitching today. Zambrano is 4-1 with a 4.35 ERA, and besides that, he is a terrifying physical specimen.

He dines on kittens and children's dreams.
In the last series against the Cubs, it was definitely a pitchers duel. The low-scoring games were nothing compared to the slugfests the Reds routinely managed against the Cubs in 2010. Oh, and hello, Carlos Zambrano threw a no-hitter against the Astros in 2008. Sure, it was the Astros but still, we were the Astros once. Not anymore though! If the Reds can just make the right offensive decisions in the lineup, keep their closers in check, and maintain their All-Star level of defense all over the field, the Cubs should leave Cincinnati with their stubby tails between their legs.
As always, GO REDS! And, get this psycho into a mental institution ASAP: