Marry, Date, or Dump?
Marry, Date, or Dump is a game that has been played since the 1700′s (not really). The object of the game is to select, out of three hypothetical suitors, which you would choose to marry, date, and dump. Easy enough. This game has typically been reserved for ladies, but our male readers may participate too. Just pick who you want to be friends with or whatever. I'll post my picks, and let us know your answers in the comments!
So, without  further ado, here's Marry, Date, or Dump: Reds Edition!
1st Inning: Gold Glovers.
Brandon Phillips, Scott Rolen, Bronson Arroyo.
My Picks:
Marry – Scott Rolen
Date – Brandon Phillips
Dump – Bronson Arroyo (I learned the hard way to never date musicians.)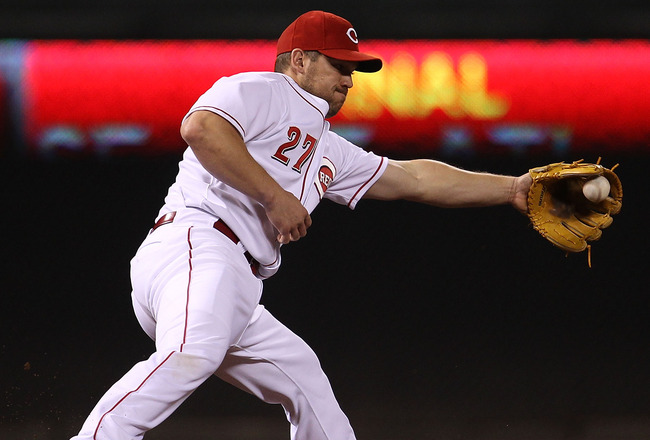 2nd Inning: Catchers
Ramon Hernandez, Ryan Hanigan, Devin Mesoraco
My Picks:
Marry – Ramon Hernandez
Date – Devin Mesoraco
Dump – Ryan Hanigan (Just…not my type.)
3rd Inning: Outfielders
Jay Bruce, Drew Stubbs, Chris Heisey
My Picks:
Marry – Jay Bruce
Date – Chris Heisey
Dump – Drew Stubbs (Ideally, my hypothetical suitor would not hold the club record for most strikeouts in a season.)
4th Inning: Utility Men
Todd Frazier, Miguel Cairo, Yonder Alonso
My Picks:
Marry – Yonder Alonso
Date – Todd Frazier
Dump – Miguel Cairo (I love Miggy, but he's a bit old for me.)
5th Inning: Starting Pitchers
Homer Bailey, Mike Leake, Johnny Cueto
My Picks:
Marry – Homer Bailey
Date – Johnny Cueto
Dump – Mike Leake (The hair just doesn't do it for me.)
6th Inning: Relievers
Bill Bray, Nick Masset, Francisco Cordero
My Picks:
Marry – Bill Bray
Date – Francisco Cordero
Dump – Nick Masset (I saw him on TV shirtless in the clubhouse during someone else's interview. Ehh.)
7th Inning: Coaches
Chris Speier, Bryan Price, Porky Lopez
My Picks:
Marry – Bryan Price
Date – Porky Lopez
Dump – Chris Speier (Joe Walsh look-alikes are not really my ideal mate.)
8th Inning: Management
Dusty Baker, Walt Jocketty, Bob Castellini
My Picks:
Marry – Bob Castellini
Date – Dusty Baker
Dump – Walt Jocketty (Just no.)
9th Inning: Big Red Machine
Johnny Bench, Tony Perez, Pete Rose
My Picks:
Marry – Tony Perez
Date – Johnny Bench
Dump – Pete Rose (Pete hasn't really aged well, but I still love him!)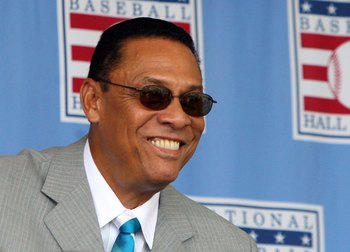 Don't forget to tell us your picks, and as always, GO REDS!